We're thrilled to share the news that yesterday FastBridge was ranked No. 2 out of 50 companies by the Minneapolis/St. Paul Business Journal at its Fast 50 Awards reception!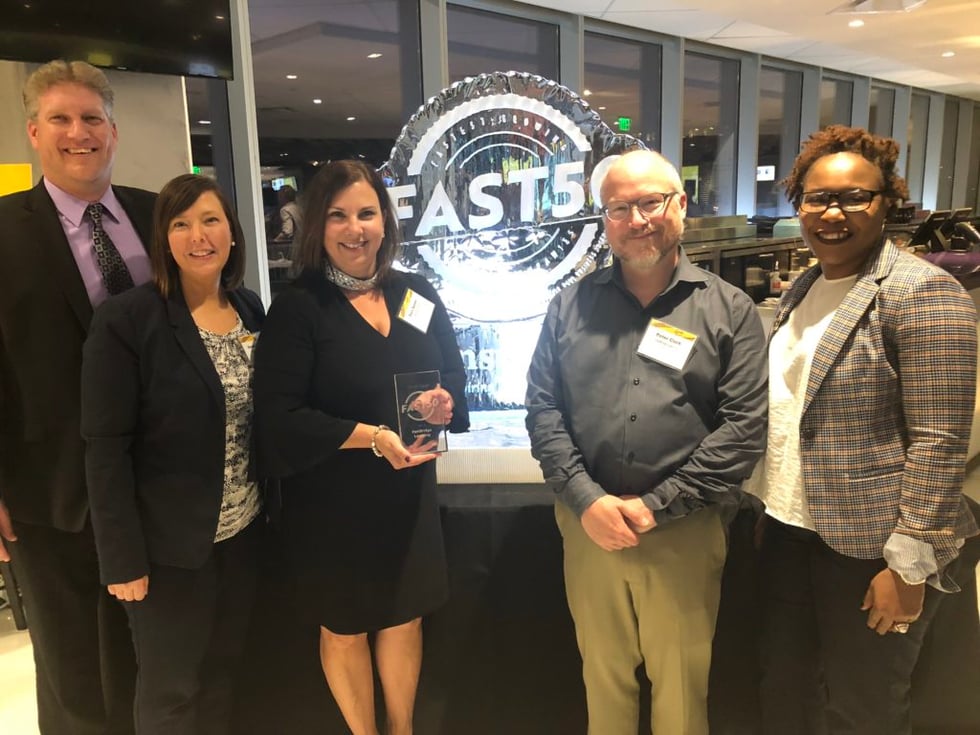 The companies were ranked by growth rate, and since 2015, FastBridge has grown from 14 to 48 employees and achieved 341% revenue growth. A huge thank you to all of our staff, customers, university researchers, and education partners who've helped make this possible.
FastBridge is excited and honored to be recognized as a Fast 50 company having achieved organic double-digit growth year-over-y ear since we launched in 2015," says Terri Soutor, Chief Executive Officer. "It's proof that educators across the country believe in our evidence-based approach to improving learning outcomes. Our growth allows us to continue investing in our mission, as well as create great career opportunities for our employees.
And a special shoutout to our founders, Ted Christ and Zoheb Borbora, who started with a hypothesis, added some blood, sweat, and tears (and a bit of code) to create the foundation and vision for our mission.
For more information, read the full article at the Minneapolis/St. Paul Business Journal.
And if you're looking to be part of a team that's revolutionizing the education industry, we'd love to meet you! Check our current career opportunities.